Anastasya Martynova is a multi disciplinary artist and designer based in London.



Martynova most recently studied Historic Carving at City and Guilds of London Art School, where she developed the craft-based discipline that lies at the root of her practice.

A previous background of set design and art direction for the BBC, has allowed her to branch out and collaborate on a range of diverse projects ranging from fine surface design commissions to large-scale sculptural installations.

Aside from her own practice in London, Martynova is also a maker and craft expert at

MUSEEA

, an award-winning design and curation studio, based in Stockholm, creating large scale immersive environments and exhibition designs that are showcased worldwide.

Anastasya has an strong affinity with plants and the healing power of nature. She endeavours to use sustainable materials where possible and has recently partnered with Onetreeplanted, a charity that plants trees from the proceeds of her limited edition art scarves.

Martynova is a member of the Michelangelo Foundation/Homo Faber, Crafts Council Directory and Heritage Crafts Association.
Her studio is located at the Design District in London.
* Selected work available to purchase via Curio, otherwise please email for commission enquiries.
* For gilded-glass interior panels/splash-backs/mirrors, samples available on request.
Exhibitions:


2022, "The Other Art Fair", West Handyside Canopy, King's Cross, London.

2022, "Homo Faber Event", Next of Europe, Fondazione Giorgio Cini, Venice.

2019, "Peckham Craft Show" as part of London Craft Week, group exhibition at Copeland Gallery, London.

2018, "Penetrating Luminosity", solo exhibition at Studio 90, London.

2017, "Animal, Vegetable, Mineral" at The New Craftsmen, London.

2017, "Craft Event" and new showroom opening at Proportion London, London.

2016, "London Craft Week" at City & Guilds of London Art School, London.

2015, Clive Christian at Harrods, London.

2014, "The Drapers' Company 650th Anniversary Fayre" at the Drapers' Hall, London.

2014, "Woodcarving and Gilding Degree Show" and City & Guilds of London Art School, London.

2013, "The Lord Mayor's Tree Party" at Mansion House, London.

2013, "The Olympia International Fine Arts and Antiques Fair", London.


---


Prizes and Awards:

The William Wheeler Prize for Outstanding Work 2014

The Drapers' Company Grinling Gibbons Scholarship 2013

The Drapers' Company Grinling Gibbons Scholarship 2012

The Fishmongers Company - Menu Design Competition Winner 2012

BBC "Visions" Design Scheme Winner 2007



---


Education:

Diploma: Ornamental Woodcarving & Gilding -Distinction
City & Guilds of London Art School

MA Production Design for Film and TV – Distinction
Kingston University

BA (Hons.) Theatre Design – Merit
Wimbledon School of Art
Member of: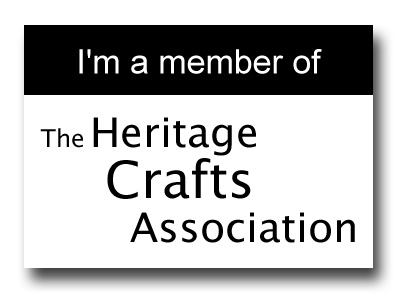 Special Commissions:
2023, Exhibition (currently under NDA), Doha:
Paper flowers/leaves Installation - prototype design model and templates. Botanical illustrations.

2023, " 500 Years of Nordic Life" exhibition 2024, Nordiska Museet Stockholm: "Plaster Garden" installation.
2022, "Claw Mirror" - collaboration with Novocastrian, Newcastle.
2021, Geometric perspex artworks - made for Bluetit London, Topshop Flagship Store, London.
2020, "The Supper Club" on The Spirit of Adventure/SAGA Cruises for SMC Art Agency: Geometric, glass artworks.
2019, "The Arctic - While the Ice is Melting" exhibition, Nordiska Museet, Stockholm:
Straw sculptural installation, oversize cross-stitch tapestries, glass bead sculptures.
2016 & 2017, Hand-carved mannequin arms - made for Proportion>London, London.

2017 "Treetop Entrances", large willow installation for D-Raw Associates, Dreamland, Margate.
2017, "Utopian Bodies - Fashion Looks Forward", exhibition Lilijevalchs, Stockholm: Hand-carved wood mannequins.



---