Memory Chain for The New Craftsman

Hand-carved large wooden chain, entirely crafted from one single, continuous piece of pine.
In this piece, I was interested in sympathetically pushing a natural material into new, unexpected configurations retaining the tactile feel of the wood. The open chain, a symbol of freedom, as well as representing the removal of a heavy weight upon one's heart provided my initial inspiration, while at the same time conjuring childhood memories of play and feeling carefree through its scale and weight. It as if the object has a life of it's own, depending on it's arrangement.
Pine
195mm x 196mm x 3250mm
Photo credit: The New Craftsmen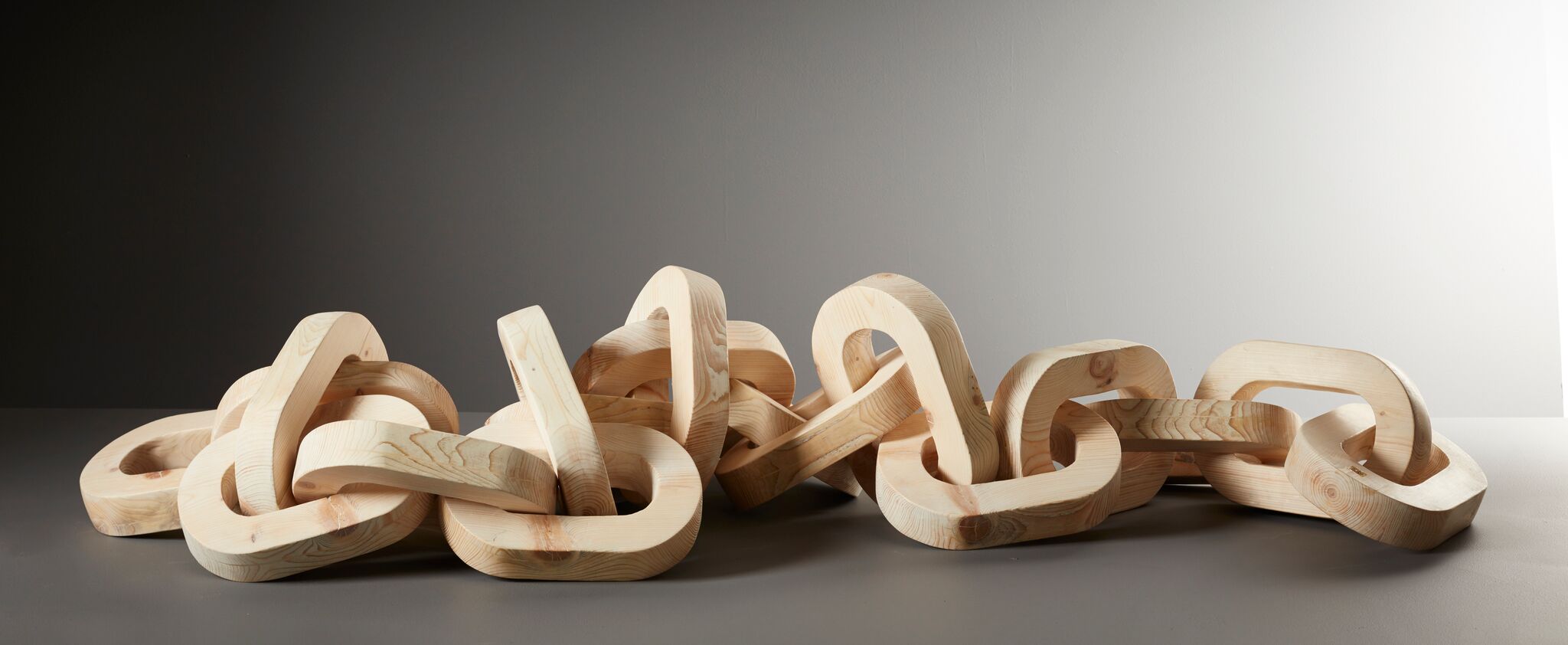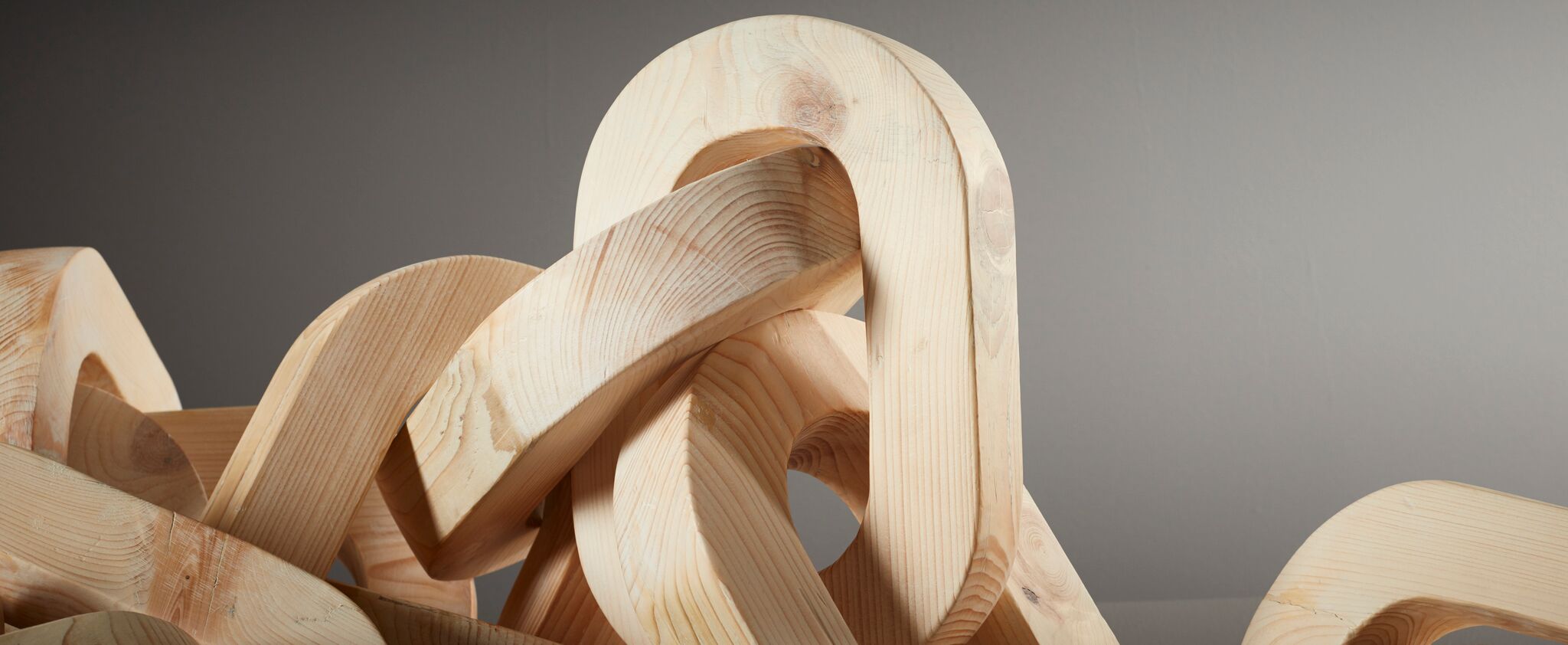 An example of a shorter, dark–stained chain in teak, private commission.