Rococo Mirror

Rococo mirror inspired by one at Blickling Hall, Norfolk.
Hand-carved lime wood frame with gilded glass mirror.
Frame gilded using 23.5ct. gold leaf
Glass gilded with 12ct. white gold leaf
620mm x 1300mm
Memory Chain for The New Craftsman

Hand-carved large wooden chain, entirely crafted from one single, continuous piece of pine.
In this piece, I was interested in sympathetically pushing a natural material into new, unexpected configurations retaining the tactile feel of the wood. The open chain, a symbol of freedom, as well as representing the removal of a heavy weight upon one's heart provided my initial inspiration, while at the same time conjuring childhood memories of play and feeling carefree through its scale and weight. It as if the object has a life of it's own, depending on it's arrangement.
Pine
195mm x 196mm x 3250mm
Photo credit: The New Craftsmen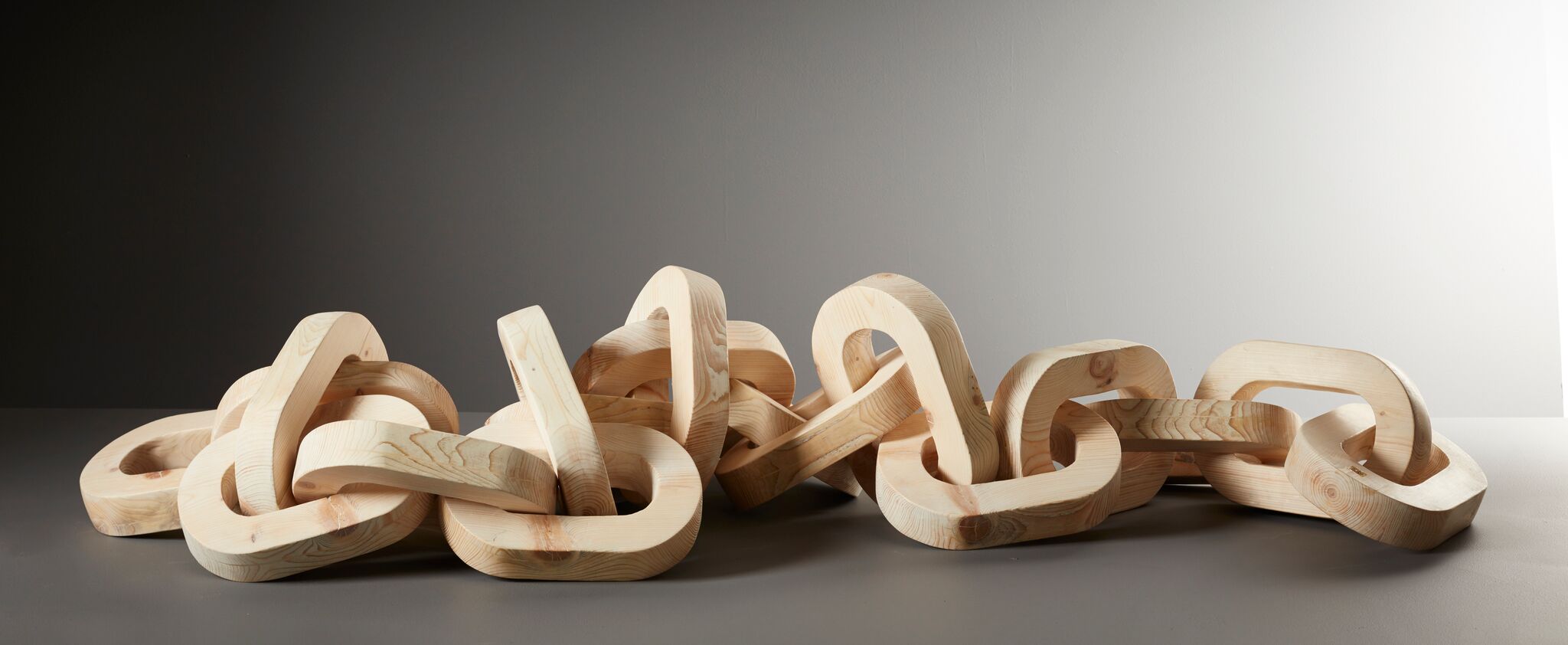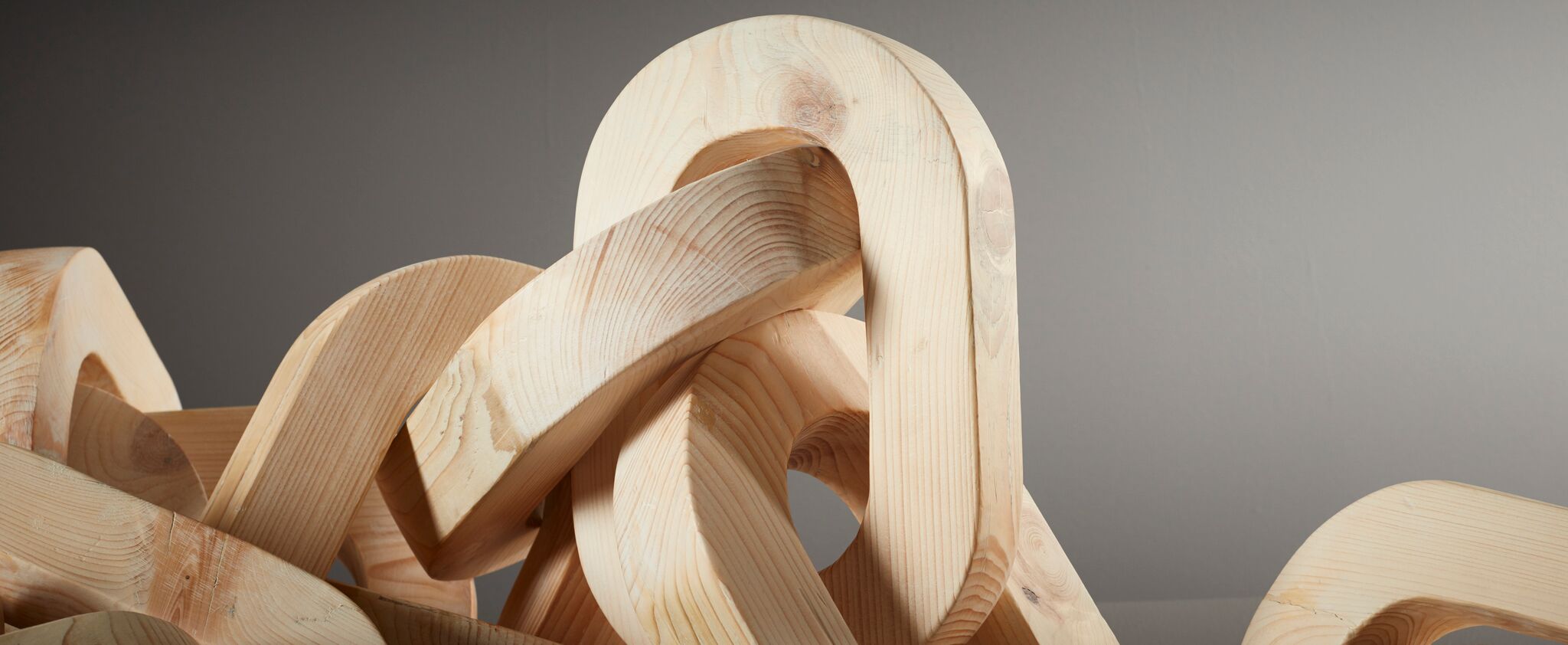 An example of a shorter, dark–stained chain in teak, private commission.
Economist 1843 Magazine
Carving for a Fine Jewellery Feature


Wooden Tree Stump Sculpture
Commissioned by Melanie Grant for the Economist 1843 Magazine.

Hand-carved lime wood
Photo credit: The Economist
Carved Mannequins for Museea

"Utopian Bodies–Fashion Looks Forward", Liljevalchs, Stockholm.
Carved mannequin arms commissioned by MUSEEA.
Life-size, hand carved set of 4 arms

Painted maple wood
Photo credit: Serge Martynov
Carved Mannequins for Proportion>London


---
Khokhloma Child

Child mannequin with hand-carved arms and painted paper-mâché body. A collaboration with Proportion>London, showcased at their Craft Event and new showroom opening in Shoreditch.

Hand-carved wood, metal, paper mâché, goache paint
Khokholma child mannequin
Folk Carved Mannequin Arms

Commissioned, wood carved mannequin arms for a private client in collaboration with Proportion>London. These were fitted onto one of their female 'Harlequin' mannequins.

Hand-carved wood, metal
Folk carved mannequin arms