The Arctic - While the Ice is Melting
Nordiska Museet, Stockholm, Sweden
2019
Under the bright light of the North Star, where meridians meet and time zones come to an end – this is where the Arctic begins. Home to four million people who have for thousands of years lived with the ice.

The Nordiska Museet's Great Hall has been given over to the life and changing conditions of the Arctic region. In The Arctic – While the Ice Is Melting, visitors encounter the history and future of the ice and the people that live in one of the regions of the world where climate change is most noticeable.



MUSEEA

designed this grand exhibition occupying over 2,000 square meters. The exhibition is the result of close collaboration between the studio, Nordiska Museet and 40 researchers and experts from around the polar area.

For this project, I contributed large-scale hand-made artworks including a straw installation, oversized, embroydered tapestries and a series of glass sculptures.
Photo credit: Hendrik Zeitler
The Supper Club Artworks
The Supper Club Restaurant, The Spirit of Adventure, UK

Geometric reverse gilded glass artworks, commissioned by SMC Art Consultancy.

Collection of ten large artworks (two of which are triptychs), all based on the Shape of God Series.


Gold and silver verre églomisé, polychromes, black aluminium frame, various sizes.
(More images coming soon.)
Photo credit: Franklin & Franklin
Reverse painted and gilded splashback using Dutch metal leaf.
2500mm x 500mm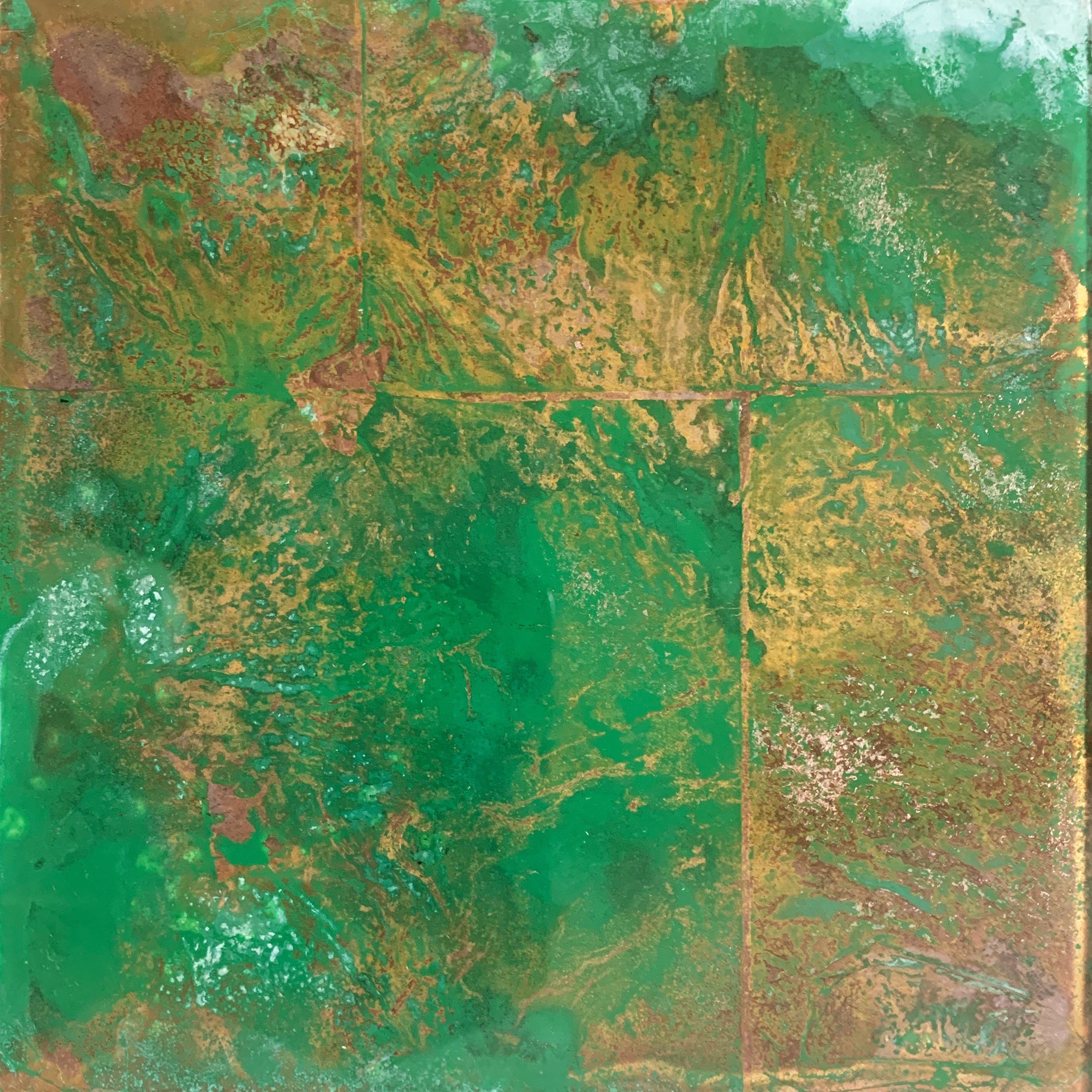 Gilded Glass Kitchen Splashbacks
Various UK locations
The design of each bespoke splashback is unique, using toughened, clear glass. The glass is painted and gilded by hand - setting it apart from commercial tarnishing/finishing techniques.

The design and colour options are unlimited as well as the option of choosing various metals - from 22ct gold leaf, marbled silver leaf, copper leaf and beyond.

Whether to add a statement to a new kitchen or as a sustainable choice to refresh and existing layout please enquire: mail@anastasya-martynova.com

Samples available on request
Reverse painted and gilded splashback using Dutch metal leaf.
3000mm x 500mm
Gilded Perspex Panels

Topshop Oxford Circus Flagship Store, London, UK
2017


Five panels commissioned by Bluetit London. Two large panels were created to fit around the handrails dividing two areas, with a ceiling panel above and two separate wall panels.

Perspex, Dutch metal leaf, acrylic paint.



Dreamland Willow and Wood Entrances for D-Raw Associates


Dreamland, Margate, UK


Entrance installations with weaved willow sculptures and raw timber, sustainably sourced from local woodland.

Working alongside the lanscaping team, the design included areas for climbing plants like scented jasmine to cover the structure over time and add to the atmospheric, fairytale feel of the design.


Photo credit: Richard Leeney